Episodes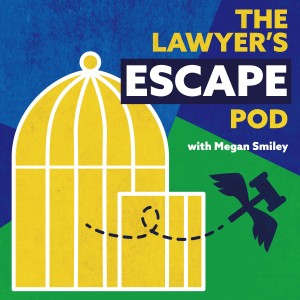 Tuesday Jan 05, 2021
Tuesday Jan 05, 2021
Annette Choti left a 20 year career at the Department of Labor to start her own legal marketing firm. Annette tells us how she came to make a shift, the moment of serendipity that led her to her new career. She also tells us about all the rewards and challenges of running your own business.
Annette worked for Department of Labor for 20 years

The stable lifestyle of the job was worth the trade-offs for her 

After 20 years, when she started thinking about a shift, she didn't know what her options would be

In a moment of serendipity, Annette heard about legal marketing writing 

Annette built a side business, which for her was a reasonable balance between risk and stability 

She baby stepped to a new career

Going down this road lead Annette to learn all sorts of new skills in digital marketing 

There's still a long time left in your career. Even if you're 20 years in!
Illegal Design Facebook Group: https://www.facebook.com/groups/illegaldesign
Megan Smiley Interiors: https://www.megansmileyinteriors.com
Law Quill: https://lawquill.com