Episodes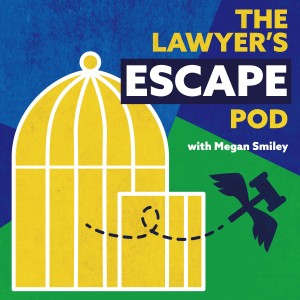 Wednesday Sep 28, 2022
Wednesday Sep 28, 2022
I am so excited to have Janelle Christian as my guest this week. Janelle tells us about her attempts to find her place within different law firm settings, and her ultimate realization that the law was just not for her. She initially launched an interior design firm, which led to people asking her how she started her business, which has ultimately led to her running a hugely successful business and branding strategy company. 
There are so many nuggets of wisdom in this episode for anyone thinking about taking a leap into entrepreneurship. 
Specifically, we discuss:
How the pandemic brought up some existential questions about how Janelle was spending her life

Trusting in your ability to figure things out and be resilient 

Immersing yourself with people doing what you want to do

How Janelle publicly shared what she was doing, which helped get her business off the ground and grow organically

Getting coaching support will help catapult you to the next level

Janelle's true north is the lifestyle she wants, not a particular business model

Health insurance does not need to be a deal breaker
Connect with Megan!
Daydreams to Designs Private Podcast: https://bit.ly/daydreamstodesigns
Employee to Entrepreneur Quiz: https://bit.ly/employeetoentrepreneurtype
Schedule a Catalyst Call: https://megansmiley.com/schedule-a-call
Website: https://www.megansmiley.com/
~
Connect with Janelle!
Janelle's Website: https://janellenicole.co/