Episodes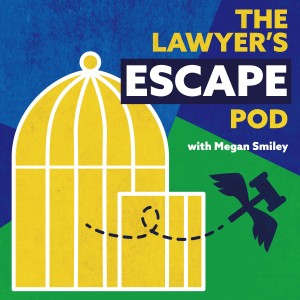 Tuesday Sep 20, 2022
Tuesday Sep 20, 2022
The truth is, the answer to what coaching looks like and who it's for is much like the answer to most legal questions: it depends. 
It does. It depends on the coach, their approach, the intended outcome, the timeline, etc.
And I know how confusing and unhelpful that can sound. In a world where you're already lacking clarity and feeling overwhelmed, I'm hoping to help bring some transparency to it - at least with respect to how I work.
So, in an attempt to demystify what it looks like in this episode I discuss:
What coaching is versus consulting, and how my work is a mix

What kinds of goals and challenges my coaching is tailored to  

How to know if you're a good fit for coaching

How to identify if coaching isn't for you, at least yet (just as important!)

When it is time to explore coaching support

The right energy and mindset to approach coaching with
~
Connect with Megan!
Schedule a Catalyst Call: https://megansmiley.com/schedule-a-call
Daydreams to Designs Private Podcast: https://bit.ly/daydreamstodesigns
Employee to Entrepreneur Quiz: https://bit.ly/employeetoentrepreneurtype
Website: https://www.megansmiley.com/